Lovely Hijab Brooches for Your Hijab Styles

Hijab brooches are lovely, magnificent accessories uplift the look of your hijab styles. Nothing is more effective at lifting a plain outfit, abaya or simple hijab.  And nothing also makes you feel more feminine than wearing chic brooches on your hijab or modest clothing.
Brooches are generally use for its practical use to hold clothing together and to us hijabi, they are used to hold the hijab in place and in addition to that they give a distinct look to your style and a great substitute to other kinds of hijab pins or hijab clips.
You can use a variety of hijab brooches to go with your different hijab. From simple silver brooch to colourful diamante brooch to pearl jewellery brooches, the selection is simply irresistible. The good thing about hijab brooches is that they usually come in very economical price but the effect that it does to your style is significant if you match them cleverly with your hijab or outfit.
 
Classic Accessory
Brooch used to be considered as a sign of being old and young people never wanted to wear them because of this fact. Nowadays we notice that the brooch is making a comeback and it's becoming a classic accessory that is popular among people of all ages.
You could buy brooches not only from hijab store but also from any accessories store online or offline. The great thing about buying brooch online is that it does not necessarily need to be tried before buying. Generally, what you need to know is its size, stones used and price and off course photos to show the item.
Creating Your Own Style With Accessories
We always want to look unique and special at the same time. We tend to forget that some time simple item like accessories can make simplest outfit or hijab look smart and attractive.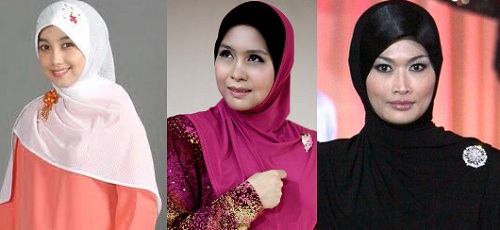 Try to experiment with different types and styles of brooches and see which one that make you feel comfortable to wear and in which occasion.
When the hijab colour and style are plain and simple, pinning a small and exquisite hijab brooch could uplift the outlook and earn image points for you.
And the following tips might also help to personalise your style with hijab brooches.

Tips on Wearing Hijab Brooches
If you wear a casual wear, you can wear a simple style hijab brooch like silver brooch or natural stone brooch so that it could bring out a kind of youthful and carefree spirit.


When wearing high quality materials or formal attire, it is not suitable for you to wear a brooch made of plastic, glass or ceramic. Choose classic and elegant design brooch with quality gemstones or pearl adorn the brooch.
For all time use, choose chic and interesting design brooch. It is not necessarily the high grade gold or silver made accessories.
If your hijab is simpler, you can wear the flower brooch. It will create a chic style and make all the difference for you.


There is so much variety in hijab brooches, with prices ranging from very cheap to very dear and therefore you can have at least one for every hijab and for every occasion to create different style.


---
Selection of Hijab Brooches
---
---
Return from Hijab Brooches to The Best Islamic Clothing Homepage
---