Hijab Starter Pack For First Time Hijabi

Are you looking for hijab starter pack for yourself or your friend?  Here we give you some tips on how to look for hijab kit essential for first time hijabi.
Recently I met up with a long-time friend at Eid party and she confided in me that she wanted to wear hijab but didn't know where to start. 
This made me thinking that I should give her some sort of hijab starter pack as a gift.

I'm sure that some of you might have experienced this as well. It's a good feeling having the opportunity to help a friend who is starting a new era in her life.
Here are the ideas that I would go for hijab starter pack gift.
Idea No. 1
Hijab starter pack in a reusable gift bag
Buy three shayla, two amira hijab and two hijab brooches. 


Get a nice reusable gift bag and some tissue paper. I tend to go for reusable gift bag so that it won't go to waste afterwards. At least the receiver could use it to put in her stuff or as a small carry bag.


Spritz the tissue paper lightly with some perfume.


Fold the shayla and the amira and place them in the bag.


Put the hijab brooches in a small gift box or gift gauze pouch


Scrunch up the tissue paper at one end to fit in the bag and poof out the other end over the sides.
Idea No. 2
Hijab starter pack in a reusable bag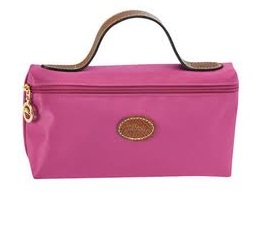 Buy three square scarves, two matching under scarves and two hijab brooches. 


Get a cute or chic cosmetic bag. The idea of cosmetic bag is that, your friend could reuse the bag later as a travel kit to put in her hijab and hijab accessories later.


Fold the scarves and the under scarves and place them in the bag.


Put the hijab brooches in a small gift box or gift pouch.


To make it more personalised, you could tie the bag with matching ribbon.
Tips on buying the hijab for the starter pack
Choose the color of the hijab wisely.  Neutral and mute colors are preferable for a starter.  Go for black, beige and/or brown as they are the essentials for any hijab wardrobe.


For a new hijabi, stay away from patterns and textures initially until you've got what is right for you.


Amira is actually great for the first time hijabi.  It is easy to wear; you just have to slip it on and ready to go.


No hijab kit is complete without hijab pins.  Apart from hijab brooches, you could also add or replace them with hijab pins.   Hijab pin comes in a wide range of lovely styles at a very small price.


If you're on a tight budget you could do away with one hijab.  Just bear in mind it's the thought that matters.
I'm sure the new hijabi would love this gift. You have helped her to get off to the right start. In addition to this, you could also teach the new hijabi the proper way to wear the hijab as well as different styles of wearing it, so that she could choose later which ones suit her best.
---
Return from Hijab Starter Pack to The Best Islamic Clothing Homepage
---
Comments
---
New!

Comments

Have your say about what you just read! Leave me a comment in the box below.