STAY In Touch with The Best Islamic Clothing Newsletter.......

Do you love Islamic clothing or a fan of hijab and modest dressing.......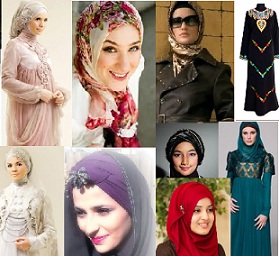 ...... or if you'd simply love to learn more about them..... and about Islamic style and fashion around the globe, please subscribe to The Best Islamic Clothing Newsletter.
I love helping sisters to find suitable clothing and giving them tips and ideas as I search the internet and read all about the hijab style and Islamic dressing and modest apparel information and catalogs.
I'll be updating and growing this site with more and more of my knowledge and experiences. Please subscribe to my newsletter so you don't miss a thing.

---
Return from Islamic Clothing Newsletter to The Best Islamic Clothing Homepage
---
Comments
---
New!

Comments

Have your say about what you just read! Leave me a comment in the box below.